In today's highly competitive environment the HR department is on the front lines of building a great workforce that is satisfied and highly effective. Companies depend on HR to screen the best applicants and create a modern, diversified and competitive atmosphere.
HR is also tasked with managing employee benefit programs, personnel records and payroll. Companies rely on HR to provide timely reports on across the board statistics regarding the overall recruitment, hiring, management, retention and turnover of a vibrant workplace. This is a huge responsibility with very little room for error. The goal of HR is to handle the complex management of people in a way that pleases management and employees.
Technology moves at an extremely fast pace and the IT department is expected to stay abreast of new systems that can give the company a competitive edge. What typically happens is that management tells IT they want an updated system that performs tasks better than what is currently in place. Although it varies, IT is usually the department that does the research and makes a recommendation. The new system is obtained and IT puts in the hours to make it run smoothly. The IT department's main function is to ensure the efficiency of existing technology. They fix and replace software when needed.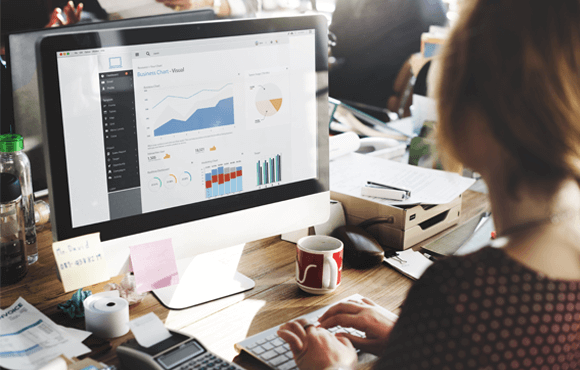 Bringing the HR and IT teams together to brainstorm ideas is the first step in deciding which type of HRMS to pick. The ideal system is going to be flexible enough for both departments to tweak and expand with relative ease.
The two sides must first agree upon the exact tasks the HRMS software system must perform in order to meet the basic standards of the company at same time in the market Deskera Cloud services offering comprehensive and intuitive of full range of HR functions with powerful core database with extensive feature list that can manage employee resource management and IT department fulfill their needs and runs smoothly and can keep the company on the competitive edge. These resources can help HR & IT departments can stay updated and interactive self-service interface
Deskera system functions on multiple platforms and locations and be easy to use. Deskera HRMS addresses the entire spectrum of enterprise payroll requirements thereby ensuring accurate, faster and more efficient payroll processing with relative configuration. Deskera HRMS allows you to align your workforce with organizational goals by tracking relevant milestones or key employee performance indicators throughout the year.